This dude. Because wrench fetishes are hot, okay?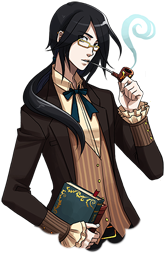 And him. Though he's an NPC from Gaiaonline. But admit it, he's hot, no?
As much as I dislike VK, Zero and that other dude, they're not half bad looking. Now, if only they'd wipe those stupid 'I'm a tragic hero' looks off their faces....