Hijiri Byakuren. hands down.
RedRain95
Zeref from Fairy Ta
il.
Has an attack that instantly kills anything around him so I think that's a fair win.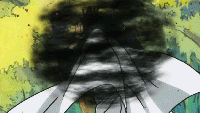 Chekchis
Anyone thought about Yuuko from xxxHOLiC? I mean man, she controls every dimension (so every anime?), space and time xD
Negi obviously, he's seriously OP.
argentlupe
Dark Schneider

His name alone sends shivers up my spine!
luckystorm
Madoka...i mean...she become somewaht a goddes.....
Ayanami From 7 Ghost, he can turn the power formed from words in spells that rip the souls out of people. That and he looks damn sharp in a uniform.
Snake of the Festival Yuji. Let's see, he's pretty much godlike, his hair can extend to infinite length and destroy sh!t and he has a spell (grammatica) that can create pretty much any spell through his grammar (i.e.: The smarter the better).