Teresa_Yuuki
wrote:
helloneko24
wrote:
Teresa_Yuuki
wrote:
ninjaxvanish
wrote:
the only trike i would ever ride on. believe it or not you will need a M class license to ride this bad boy
T-REX TRIKE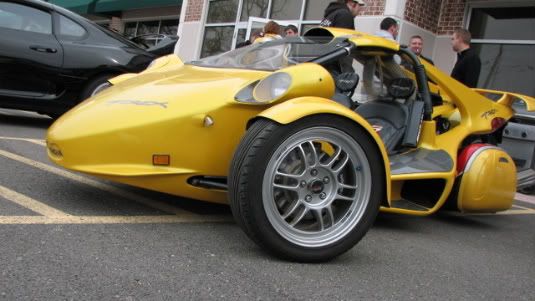 i like the nameee.
whats a M class license..
I would also only ride that.
Good thing I have my m1,
but ill never afford a t-rex.
m1?
ive been riding for years but never got my motorcycle license until last year...you can register a bike on your name with just a regular drivers license....
The M1 is level one of graduated licensing to operate motorcycles. With this license you can ride motorcycles, including a limited-speed motorcycle (motor scooter) and motor-assisted bicycle (moped). Also the MTO notes that M1 holders may drive a motorcycle under certain conditions.
# you must ride only during daylight hours (1/2 hour before sunrise to 1/2 hour after sunset);
# you must not ride on highways with speed limits of more than 80 km/h except highways
#you cannot carry passengers.