A New version of Nintendo DS has arrived. It's called DSi. It has media support with a SD card reader and two built in cameras. However, it lacks a GBA slot. There is an online store for it in the same vein as the Wii Shop Channel and uses the same currency for DSiWare. Software for it will cost 0, 200, 500, or 800 points.(kinda like a Gamboy Virtual Console). It also has Miis and can surf to the internet using it's new browser(not the game card browser). News on if it is capable of watching videos in not yet announced, but with it's new features(like handling media), there's a high possibility it can.

It's just an improvement of the DS lite, but with these improvements, totally worth it.

It will be released November 1 for Japan and Early 2009 for US and EU.

Go to the japanese Nintendo official website for more details.(may not work for those who can't read Japanese)



give the link to prove this

not saying that your lying or anything

edit: V yeah me too, i don't really own a handheld . . . but many will be glad if released
I could care less if it's true or not, since I'm not that of a DS person.
I'm hoping that this is true, though. Many would be glad to see this.
what the hell?? the DS ha now three versions? why don't they make a new console? wii 2.....
yeah..saw it too..it looks nice..
official jap site..
http://www.nintendo.co.jp/ds/dsi.html
some pics from the net..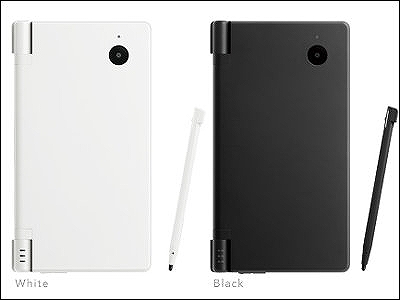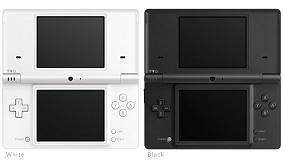 BlazingRb
wrote:
give the link to prove this
not saying that your lying or anything
edit: V yeah me too, i don't really own a handheld . . . but many will be glad if released
yeeaaahhh...........................I placed at the ottom of my psot"check the japanese nintendo website", didn't I?
wow 3 versions already..wonder how much this ones gonna cost.
I'll stick with what I have.
downloadop
wrote:
what the hell?? the DS ha now three versions? why don't they make a new console? wii 2.....
No, they should just focus on the games, not making the next DS 320 or something.
I can smell the piracy already.
Not that I'm denying anything with my r4ds.
MicroSD => Double Edged Sword.
i kind of feel like ill waste my money if i buy this ......i only need a ds to play ds games not for camera video music and all that stuff.....i dont know why but im getting kinda mad about this dsi stuff........anyway i think they should make more games instead of the same system with just things that kids will not know what to do with..........MAKE MORE GAMES DAMMIT........
Actually, newer DS means newer games. Since it has some improvements, there's a possibility that it can handle better games with higher graphics(which most of the people who judge game from the graphics crap about). And DS already has a many games(more than PSP I think) and most of it are good. +, more incoming games whch can blow your underpants are coming this 2009/winter 2008, like Pokemon Platinum, Final Fantasy Crystal Chronicles: Echoes of Time, Kingdom Hearts 358/2 Days, and probably ASH: Archaic Sealed Heat on US.


BTW, top most post updated.
i dont see how the new dsi is an improvement... u do know that the new ds doesnt support gba expansion and the battery life is reduce.. only good thing i see is that it has built in browser and 3 mp camera and the screen is a bit larger... i personally stick with my ds lite..
why spend money on hand held game go buy a console like the xbox 360, way better, anyway most handheld game sucks