lawls... and we wonder why people think relationships are so difficult, when we find these people "sexy".

i just have this weird inclination in me that psycho != sexy. it's not the same, it's the opposite.

you only get "psycho", not "psycho to everyone but me"
now, that said, i'm not saying that (some of) these people aren't hot.. but hot and sexy are different things, to me.
crash1187
doesn't matter. everyone in that anime is the psychopath at one point or another. and besides asides from the clothes they look the same....i think the hair was different but i haven't watched it in over a year so don't hold me accountable for the hair statement
I'm not sure which Higarashi girl to choose...
Alois Trancy
Toto - Mockingbird
Oba Youzo
Rito2Ru
MMmmmm Yuno... that yandere goodness
hmmm me and my sis have diff opions so ill add oth XD
ffor the boys it would be crona from soul eater
calm crona: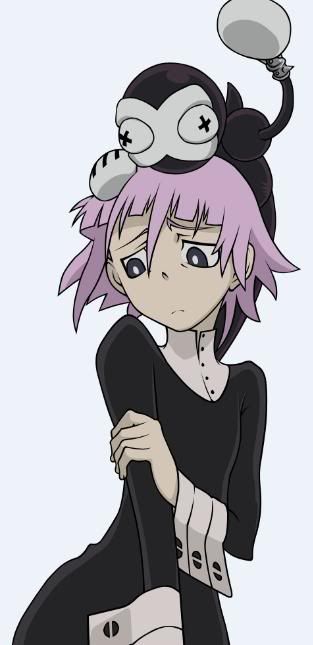 insane crona:
and my thoughts would be saeko from high school of the dead
calm saeko:
insane saeko:
Most likely would be Sekai Saionji from School Days. She gets really psychotic especially in the last episode.
Here's a picture in case you don't know who she is.
Alois Trancy, Lelouch and Light Yagami. ♥ They will always be my favorites. ;D
It has to be Yuuno from Mirai Nikki... She's way crazy...
geassknight01
Have to agree to those who said Yuno Gasai, my favorite yandere of all time
immitis
As a psychologist in training, I find some peoples idea's on who is a psychopath and there use of the word in general odd and often uninformed and will go in to what psychopathy is at the bottom of my post.

First I'd have to say my favorite would be Ryoko Asakura. However to actually call her a psychopath is possibly stretching it due to her alien origin she may just seem like this from a human prospective while actually being normal but misunderstood even with human standard applied, however I am willing to make the leap as her action which she considered logical did if nothing else come off as psychopathic however there are a few other conditions which could better describe her but as i doubt anyone will read all of this I'll leave those out.

Technically the overall disorder is Antisocial personality disorder (ASPD) with Psychopathy and Sociopathy being considered subsets or spectrum's of ASPD, however this depends on the school of thought with some experts believing they are different conditions altogether. Now the general view on the difference between Psychopathy and Sociopathy is a bit complected however I favor the view that Psychopathy is caused by biological and genetic factors while Sociopathy is social factors and trauma's.

A psychopath is a person with lack of empathy, amoral behavior, and lack of or shallow emotions masked by a outward appearance of being normal however they can further be described as callous, selfish, dishonest, arrogant, aggressive, impulsive, irresponsible, and hedonistic give or take depending on the individual however as mentioned before the true trait is that they rarely outwardly appear any of these traits rather coming off as seemingly charming with higher then average intellect however most studies show no correlation between ASPD, Psychopathy or Sociopathy and high then average intellect.

Something I personally would like to point out is the single biggest mistake many people make is to assume that all people with Psychopathy are violent killer's and such while some, perhaps even many are, this is not a defining trait. To give a example using character's Xello's (Slayer's), Haruhi Suzumiya (The melancholy of Haruhi Suzumiya), Sougo Okita (Gintama (his actions practical define Psychopathy)) can all be considered psychopath's.
Kaede from Shuffle!

That girl has a serious bad side.