I would have to say Yuno Gasai from The Future Diary (AKA Mirai Nikki)
Shizuru Fujino.
She wins.
I don't really think he is a psychopath though..
He is handsome (of course, from Uchiha clan). Actually I really feel for him. Have you watched all the Naruto Shippuden episodes, well I mean concerning Itachi? You should definately watch the episodes when he and Sasuke fight until death, they're SUPER SAD T_T and it pretty much tells the entire story/reason for Itachi's killing. He was sane
Alois Trancy?
Gasai Yuno
and many others. I love those type of characters!
Sasuke Uchiha... no questions on his insane ness
Gasai Yuno ! She's a sweet, adorable, crazy, psycho, and sadistic little bitch.
all of em'
every single anime character that can be considered psychotic is absolutely hot!
from crow and minatsuki to deadman wonderland
to gasai yuno
I do love rena ryuguu and mion/shion sonozaki
ah but who can forget belarus and russia
we're also forgetting light and maybe L (L certainly is sexy, but psycho is argueable)
ladd from baccano, and claire too
every girl in black lagoon
miyako from bamboo blade
kotonoha was the ONLY likeable character in school days, and she certainly was easy on the eyes
kafuka fuura, kiri komori, and matoi from zetsubou sensei
stein, medusa, and maka when she was all black-blood
alucard, jan, rip van winkle. the major also gave me a weird feeling
...heheh i got a lil carried away
For me, it's between Light from Death Note and Izaya from Durarara!
Light Yagami
Takasugi Shinsuke
I think these two are the sexiest o.o There are some I think are cute like Alois Trancy and Kamui, but not sexy o:
starwind159
wrote
:
Mion from higurashi, f***in psycho
I agree - this bitch is batshit crazy... I have a degree in Criminal Psychoanalysis - so I know a thing or two about psychopaths... Light Yagami from Death Note also qualifies most of the criteria to be classified as a psychopath... These two are my fave anime psychos...
I can't decide between Hibari and Mukuro...
olivani
Okita Sougo.



idk if he has that 'sexy' physique, but he's still damn sexy to me......in his own sadistic way.
Johan Liebert from Monster
mesomuffin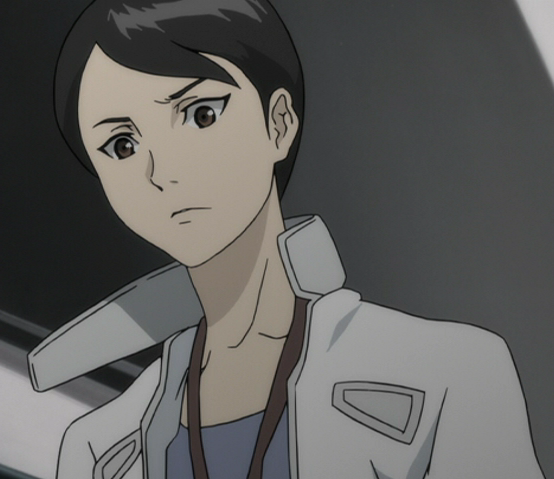 Daedalus Yumeno
hands down.
I have a thing for shota boys. I can't help it. There's something wrong with me D':
Oh! And this guy <3 *melts*