Ed of FMA
Kenshin of Rurouni Kenshin
and umm....
Madam Red of Kuroshitsuji! (I ran out of Ideas....
)
yup, agreed on that one...
tohsaka rin
kinda red..ehehe
the cool and spicy Hinamori Amu
dante from davil may cry, edward elric from fullmetal alchemist, if i am not wrong...hotohori and tamahome from fushigi yuugi are wearing red sometimes, alucard from hellsing, inuyasha from inuyasha, eclair from kiddy grade, vash from trigun,catherina from trinity blood,
Maou068
wrote:
Quattro Bajeena AKA Char Aznable
Respect the Red Comet and his pimping gold Hyaku Shiki!
JO From Burst Angel and tohsaka rin from fate stay night sorry dont remember where i put my wallpaper collection of that series which is sad because its one of my favorites...later
Not the greatest picture there ever was but...
Grell from kuroshitsuji I love his gayness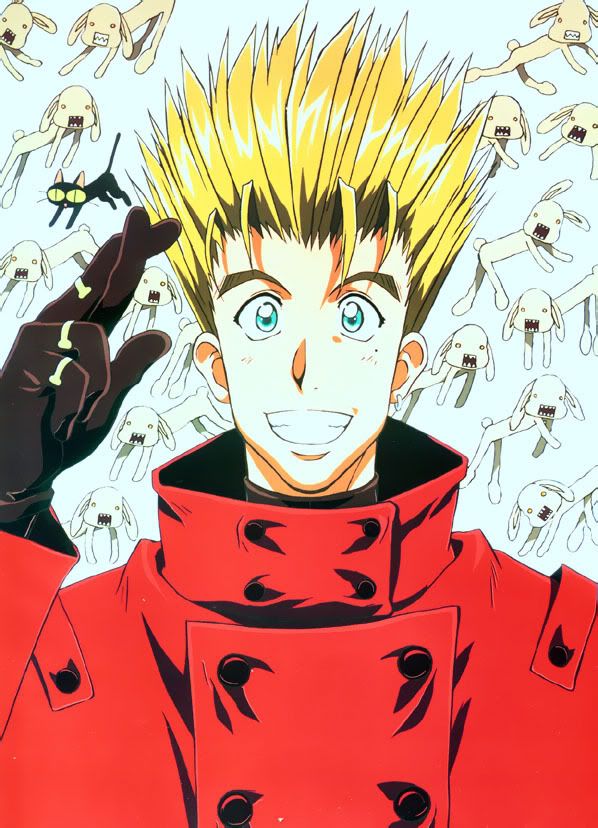 ••
vash the stampede!!!!
••