Jill Valentine and Chris Redfield
Hmmm.. nice, from what game is that???? (Etna)
darthtempesta
Tear from Tales of the Abyss.
cholinms
I'd say every character from this game.
http://en.wikipedia.org/wiki/Dengeki_Gakuen_RPG:_Cross_of_Venus
Etna, from Disgaea is another definite.
For Final Fantasy it has to be Terra from FFVI
Kasumi! In fact, I like her so much that I cosplayed as her last year :p
I went for this pose as my inspiration:
with this colour, since don't like dark blue as much: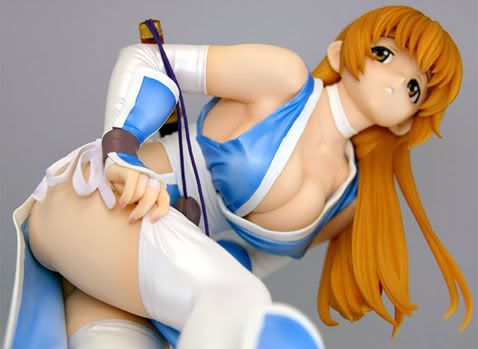 and here's what I got! ... love the guy in the background XD
tycho0042
wow, nice pic izzypie! tho the dude in the background looks kinda creepy.
As far as my fave female character I'd say Celes I think from FF 6
Chun-Li from, of course, the Street Fighter series. She was a favorite character of mine ever since I played Street Fighter II for the first time.
rabbitofcaerbannog
I wonder, does anyone love Terra Branford from "FFVI"? Sure, there are many great females throughout the FF series-Tifa, Aeris (OK, some call her Aerith) , Yuna, Ashe, and I'm sure Lightning will get a lot of fanboy love (I do think she looks pretty attractive), but Terra has to be one of the most interesting and complex characters out there. Plus she had such a nice theme tune, even better I think than Aeris' death theme.
Now on to fighting games, I know a lot of guys love the DOA girls (Kasumi is my favorite), but the "Soul Caliber" games have some lookers too, including both of the Alexandra sisters Cassandra and Sophitia, plus Taki and Ivy.