darkwizard
wrote:
wazashy
wrote:
darkwizard
wrote:
Have you ever wonder if you EAT the death note paper? (One of my friends ask me this question, and I have also been wondering about this to.) Will you die if you eat it? When you rip out the page its still not a regular paper (Meaning you can still write the name of the person and then still can get killed, also when you touch the death note you will see the shinigami) Will it just dissolve in your stomach acid? Or will it just kill you?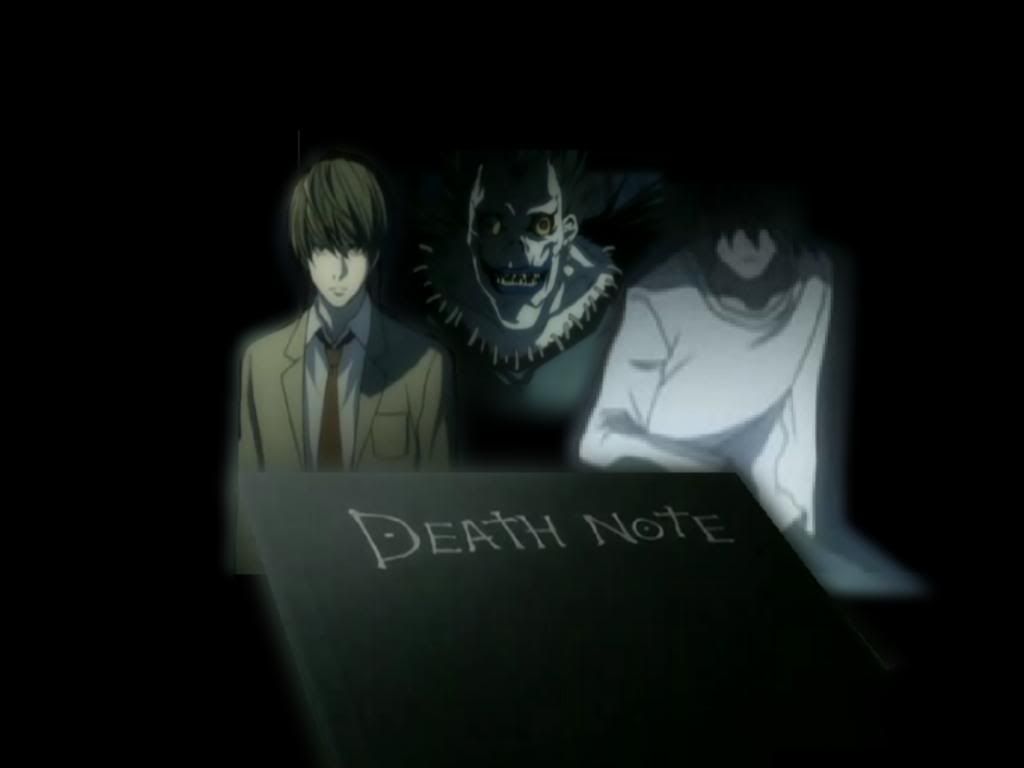 _______________________________________________________________
If other people think it is an Epic Failure Thread then lock it. D:
ooohhhh me likey that you may add some salt and pepper so it will be tastyyyyyy!!!
*Gives you salt and peppers :O* EAT IT NAO D: I WANNA SEE THE OUTCOME *sits and watches*
*recieved the salt and pepper* "Ummmmm Yum Yum...." * One Hour Later* " Ouchiieeee what happened to my stomach?"
it tast like a little slice of hell
just think:

what will happen if you eat a notebook?
i had a classmate back in grade 1 that ate paper. .i don't know wat happened to him but maybe he knows wat wud happen if you ate it. . :lol:

and i think this thread is funny. .
hahhaha... wouldn't that be stupid... hhahahhhaha...
I have seriously wondered this myself. I think it would taste like Death-paper.

Kami means paper, Kami means god, If you eat Death-note Kami, you become a Kami. Too bad Light was too stupid to think of that one.
i will go to the clinic immediately


tommytwotacos
you poop a deathnote a few hours later?
its would not be a fun experience....
the thread title made me lol.
lol its still here i change my mind i think you would become a death god
dunno;..maybe you'll just have it thrown out as body waste...[nonsense]
try adding some salt it should taste like seaweed