Hmmmm...... I think Chad really needs a woman will take charge and give him what for. Looks like she maybe already made her move that night they stayed at her place.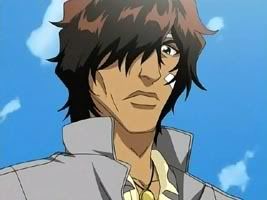 As for Ichigo, Orihime is too weepy. I think he'd be better off with Tatsuki in the long run.
Awwwwwww, who's da cwootist wittle couple in da whole wide world? Who's da cwootist?
I don't know about anything long term, but I really hope Rukia gets to hit this shit at least once. Go for it girl!
Oh yeah and Ikkaku really wishes Zaraki Kenpachi would sneak into his cot and spoon him. Nothing too explicit--he just wants to be held.