Member
Monkey D. Dragon
Monkey D. Garp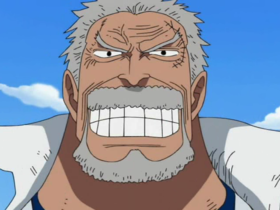 Member
i like garp coz he's funny and just like luffy...
this is difficult!
i prefer Garp probably cause he fought Roger before.....
and he the one who train Luffy?!!
tho hes mean toward Luffy but that what make Luffy today!

btw, why would wanna compare these two?!
Dragon is the most wanted man
dragon, if U have seen dragon abilty, and its amazing.
Member
Dragon easily. Maybe if Garp was in his prime, that'd be a different story then.
OR OR OR and OR again... why'd this people always compared anything in OP's tread???
............BOTH!!I can't choose!Xo XD ♦
???? Garp and Dragon did exhibit only small part of their ability... Undecided
Dragon course but Garp is hella funny like Luffy
Monkey D. Garp becuse he's VEERY funny