Perfume on a girl, of course. It's oh so arousing
No. Causes too much pain might be asthma related I don't know but perfume hurts me...
Perfume hurts me so it's a no go. I very much prefer the scent of a nice, fruity smelling shampoo.
For the most part I'm not the biggest fan. An ex of mine would wear one though that I really liked. It's kinda hard to explain but it was one of those scents that I would associate with her, plus it was really distinguishable. It remains the only perfume that I like and I don't think its because of her anymore cuz well, that relationship ended pretty poorly.
MillerTime45
So long as a woman doesn't bathe herself in the stuff it's nice. I prefer scented shampoo (or maybe certain lotions) though, you have to be intimate to really enjoy the smell plus it's not overbearing.
It depends on the scent, but I usually repelled by scents that smell both fruity and candy-like at the same time. I like Ayurvedic scents, soft florals like lavender and dogwood, pumkin, coffee, chocolate, oatmeal, honey, and vanilla. I enjoy complexity, as well. Perfume and scented oils aren't something that I usually bother with, though. When I do wear them, I'm careful to not go overboard.
Oh yes!
Estee Lauder pure white linen
Britney Spears Fantasy Twist
Marc Jacobs Dot
BUT by far the nicest is Alien by Thierry Mugler.
I know my scents
I like perfumes that don't smell too strong or too musky. Light floral scents like jasmine, lily of the valley, and iris are my favorites. Fruity scents are nice too. Been wearing Miss Dior Cherie recently.
A little is a big turn on for dates and other romantic stuff. A lot can be overwhelming and make it hard to get close...
To a certain extent. If a person wears so much that you can smell them a mile away, that's a big no-no.
I use this quite often and the ladies like it :] 2-3 squirts is enough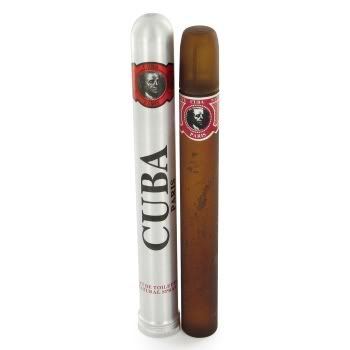 animefan303
whoops at first when I saw this topic I thought it was going to be a discussion about Ichiya from Fairy Tale
animefan303
well I can at least contribute to the topic since I am already here.

when I just go out to chill with my friends I put on whatever I can find, but when I go out and there are girls in the midst I put on my colonge that my cousin got me for my birthday (Gianfranco Ferre).

When Im in a rush I put on some revlon or Hugo Boss aftershave (still very effective and I recommend both, however Revlon I dont think is sold in the US)
I have a problem too hahaha My new obsession is Gucci Flora pink edition. I also just got Perry Ellis 360, Philosophys Amazing Grace and Summer Grace, and an oldie but goodie is Amber Romance from victorias secret !!!
I can't get enough lol
I don't usually wear perfume during normal days. But I do have a perfume collection
i dont wear perfume. i probably wont stand a chance against you guys when it comes to arousing your partners and such...but it makes me more comfortable not having a perfumed scent. and as long as im clean with my body, i dont receive bad comments about me not using a cologne.