I agree, Usui is really hot.
Then, um...Ikuto?
Train Heartnet...Cloud (not manga, but whatever)...that dude from Beast Master can be cute...
Senri from +Anima...
OK, I've got to think of a few more.
Edit: The guys from OHSHC, the main guy in Meru Puri, the brother of Karin (from Karin), etc.
Pictures:
Ikuto
Beast Mater dude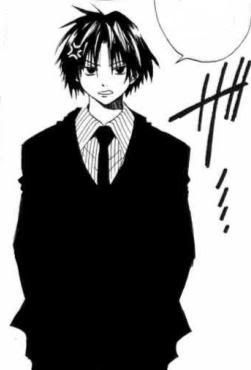 Train Heartnet
Senri
Meru Puri
Ren (from Karin)
OHSHC