well my number 1 is always RORONOA ZORO from ONE PIECE, but there are more if it comes to hotness
2. Monkey D. Luffy from One Piece
3. Tsubaki Kyouta from Kyou Koi wo Hajimemasu
4. Yano Motoharu from Bokura Ga Ita
5. Shintani Hinata from Kaichou wa Maid Sama!
6. Usui Takumi from Kaichou wa Maid sama!
7. Leo Aoi from Beast Master
8. Kurosaki from Dengeki Daisy
9. Kitamura Daigo and Fuji from Sunadokei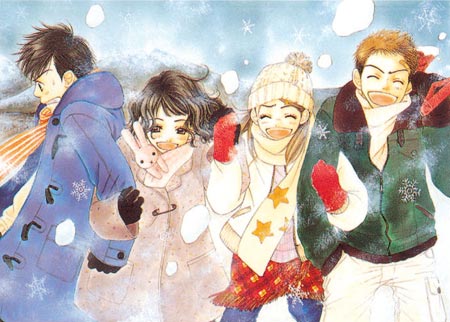 10. Hisashi Mitsui from Slamdunk
11. Hanamichi Sakuragi from Slamdunk
12. Akabane Kuroudo from Getbackers
13. Mido Ban and Amano Ginji from Getbackers
14. Makubex from Getbackers
15. Hatake Kakashi from Naruto
16. Nara Shikamaru from Naruto
17. Hitsugaya Toushiro from Bleach
18. Kurosaki Ichigo, Byakuya, Abarai Renji, Zaraki Kenpachi, Urahara Kisuke, Ichimaru Gin, Ikkaku Madarame, Grimmjow Jeagerjaques all from Bleach
There are more ! MOOOOOOAAARRRRRRRRRRRRRRRR !
Manga is all about HOTNESS !
hehe