Sekushi_Sushi
wrote
:
Here comes me. (Again, probably.)
Amu Hinamori
.
Now, don't get me wrong, I LOVE her character design, and she could be a great character. BUT. She's such a cliche, Mary-Sue who can't do anything for herself. Plus, all the guys fall for her, which is such a pain. She has no competition at all. Sure, Utau, but it seems like everyone would choose Amu in a heartbeat. She has all the cool clothes, the best powers, the guys all love her, she has no flaws at all, she's gorgeous, and she's tsundere, but not awesome tsundere, girly tsundere. Ugh.
Yuuki Cross
.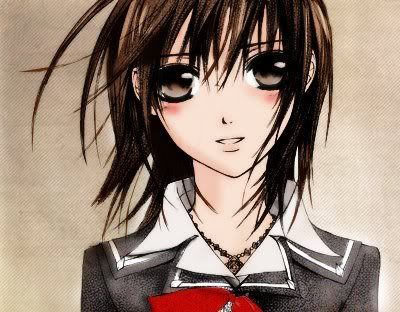 Again, gorgeous, but really dull and uninteresting. Also has guys falling all over her and is generally useless. And I just can't stand girls who're all "Oh~ Save me~~~". Double ugh.
Naoto Shirogane
.
Okay, you know what? At first, I LOVED Naoto. As awful as this sounds, I wanted her to have to keep pretending to be a boy. I liked it better that way. Anyway, even then, it was so annoying that before, everyone was a team. They all worked together to figure out answers. Then suddenly, enter Naoto, it's all about her. No one else throws in ideas, no one else helps. It's Naoto, Naoto, Naoto. You're FORCED to like her, because she's all the cool things. She's smart. She's a handsome boy AND a pretty girl. She's talented. She's cute. She's shy. SO perfect.
Okay, I'll shut up.
woot i totally agree with you!!!
anyway this is what i think
Miaka Yuki from Fushigi Yuugi
she is just stupid! totally useless! it makes me sad when i found out how much ppl like her!
Hinamori Amu from shugo chara
okay i don't really hate her but i really think Amu is Overrated
Spoiler Alert! Click to show or hide

Cross Yuuki from Vampire Knight
i luv her when i saw the first few ep of Vampire Knight but she gets annoying
Orihime from Bleach
she is too perfect.......
so as u can see i hate character that are mary sue type and characters that are perfect with no flaw >:O