Who is your favorite in Gokusen 3?
not just thestudents
..
the other characters are included too!!
my favorite characters are:
Yamato Ogata
Kazama Ren
i also like their friends but the two of them are my favorites!!
Kazama Ren.
Gokusen 3 was not that good.
I prefer 1 & 2 but i watch it only because Miura Haruma.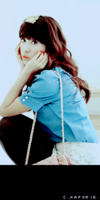 i like takaki yuya as Yamato Ogata
KAZAMA REN :)
aka. HARUMA MIURA ♥♥♥
just finished the drama..
I like kazama ren more than yamato ogata...
miura haruma as kazama ren!
Same as all of the other
Gokusens
...It's
Yankumi
, of course!!!!
wow many people like Kazama haha well, he deserves it cause he is handsome, kind and funny..
Yankumi, Sawatari, Tetsu, Minoru, Kuma and the others are incuded too!!
miura haruma and ishiguro nhideo