This is my first forum so... I might not be great. Anyway, this is the game. I'll start with a picture, and write in brackets what it means, and YOU carry on the story by posting pictures, and writing below what it means, so as to make a story. Anything you want! I DON'T want rude words, spamming or anything offensive. OR chain posts or two posts by the same person (in one go). Ok? Here's an example:
PLAYER ONE: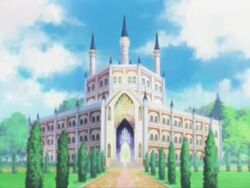 (It was a lovely day at the Royal Garden)
PLAYER TWO:
(And Amu and the guardians were sitting and chatting)
Get it? Let's gooooo!
(The morning started at Amu's house and...)