I want to know who your favorite tsundere charcter please tell me and my favorite tsundere characters is Louise from Zero no Tsukaima, Shana from Shakugan no Shana and Taiga Aisaka in Toradora!.
kadmos1
Of tsundere titles I've seen, Sohara from Soro no Oto and Kirie from Girls Bravo. Oh, and let's not forget one of the most famed tsundere, the chesty and bitchy Asuka (If I was Shinji, I would grope her boobs every chance I get) from Evangelion.
WhistlingDeath
My favorite tsundere would have to be Asuka (Evangelion).
I agree with the post above Asuka is like the legendary famous old school tsundere for me XD
Rie Kugimiya is known as the queen of Tsundere
I don' tlike tsunderes. but I liked Taiga and louise... sometimes
Naru Narusegawa...hands down..
Asuka Langley Soryu from Neon Genesis Evangelion and Akiha Tohno from Tsukihime.
i have to agree with Asuka, probably one of the most memorable tsunderes i can think of.
England/Arthur Kirkland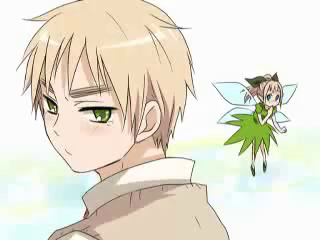 a male tsundere...