chinabean
I replace saying "Fuck" with "Du Ma" a lot recently and "hoodrat" a couple months ago
it it a word i commonly use, but not to be mean to people, but just as a commonly used word... like when i know i'm in some deep trouble.

my friend is a complete innocent little child though... she won't let me swear in front of her, at all.
As far as I'm concerned, words are just words. They only have as much power as you give them. If we lived in a world that wasn't as sensitive as this one, there wouldn't be anything such as "curse words". But I guess that all comes with the society and civilization of who can handle what.
I never swore, said any bad words until I started the IB... so people saying that it's only used by individuals with limited vocabulary are wrong, as I have learned more words/ ways of using words since my innocent days. Hahaha I used to think it was such a horrible word, and I remember I scolded my dad when I was 5 for saying "shit" once... and he was immediately like "shoot, I meant shoot". Haha first time I heard him swear in english... and he never swore again :P

The work fuck is quick, easy, and gets the point across immediately. It can be used in pretty much any type connotation and no one will tell you you're using it wrong, It's obvious it shouldn't be said when in a formal event or around people of higher authority, but honestly, letting it out a few times a day due to not know you had a test that's worth 20% of your mark isn't that bad... I mean, you say it, complain a bit, then cram like you've never crammed before :D

I don't think I know anyone in our system of higher education that HASN'T used this word... Even the nicest girl in my classes that gives everyone notes and helps everyone while being the quiet one in the corner even says "bullshit" once in a while...

Yes... we're all asian try hards too....
bemused_Bohemian
Thanks to innovation from the private sector certain fucks can now be gift-wrapped.....just in time for the Holidays. You yourself, already jaded for years perusing the great strides that technology has benefitted Society, may not give a flying fuck presently about anything but isn't comforting to know now you can gift it.
Here's your chance to let actions speak louder than words. An ideal gift for that hard to please gamer....
Swearing is a very situational based "skill." If you just say swear words all the time, then you'll just come off really uneducated or just plain rude. I use it when I feel like the situation is so extreme* that it's necessary to use a word.

* "extreme" is subjectively used
VanillePink
it's all depend how it's used.
Depend on the situation.

If my friend is eatin a cupcake next to me and goes ' Fuck! This is SOOOOOOOOO good!'
I won't be offended.

But if someone tells me: 'How about you just fuck off?'

I'd be offended a tad.

my friend totally screwed that word for me.... I used to say it every other word when talking.... then one day he asked me do you know what that means. so he told me and I hardly ever use it now... I'll share it with you...

F - Forgiveness
U- Understanding
C- Courtesy
K- Kindness

and with knowing this he told me to go fuck the world.....

I have resented him for that ever since.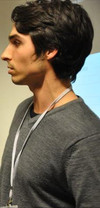 DangerousYams
wrote
:
hmm, yes but truth be told only some women look good cussing. I would not want a nun or someone's grandma in the nursing home vehemently rampaging at me using FUCK in every possible way to state how much she dislikes my presence. At that point, I think I'd probably just be embarrassed.
That's a good point, lol, I'd be pretty shocked if I gave up my seat on the bus to an elderly woman and then she started on an expletive-laden rant that could put Dr. Dre to shame haha.
The intensity of words change over time depending the slang trend of our time. So yes taboo words have become a casual talk in many contexts, it's still offensive depending on the tone of speech/sentence but they're not the only words that can do that. Things become that way to us when we are told and think it that way really.
if i said it when i was a child i would get in trouble. but im like 15 now so not many ppl care anymore. only my parents would act if i said it
When I think I'm going to die, I use it LIBERALLY.

Otherwise I just use it in modest amounts.
Swearing if not excessive is fine with me. Sometimes I'll have a laugh at someone's use of them. ^^