AzureCrow
wrote
:
I am seeing alot of kamui, kagura and gintoki here lol.
Really don't see why, Kamui is on par or weaker than Hosen, The King of The Night as we can see on the Yoshiwara arc episode.
Gintoki got his but owned in 2 minutes of fighting the Night King, without 49 other ninjas and sunlight, they woulda been screwed.
With Kagura's case, her strength is simply being over rated from the scene where she went ape shit (an epic scene no doubt, don't get me wrong) but Abuto had no arm, and even stated at end of arc he was goin easy because he didn't like killing his own kind, kagura is still inexperienced too, at most she is weaker than or almost par with kamui but probably at gintoki's level or higher.
Takasugi- can't really say anything because he hasn't done any of the fighting yet.
Thus- Umibozu or Young Jirocho.
As Umibozu is goin around the galaxy protecting it, so probably didn't lose his touch and is on par with hosen. + is a cool, badass character (yeah I know its not related, just sayin).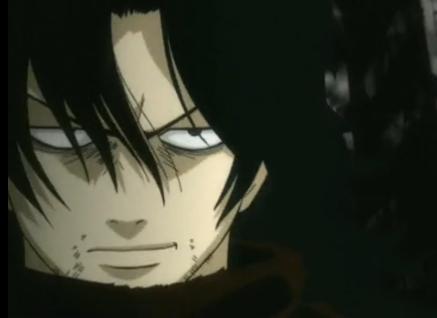 "Uhhh...I have to take a dump" in the middle of a fight lol.
and Young Jirocho which I stated before is likely far stronger than he is now, I mean, he's around 70 and still on par with Gin, that kinda speaks for itself.
Y'all are just favourists. >:(
This statement kind of proves your list invalid...
The order in your list is so random too....