1. katsura
2. tsukuyo
3. either hijikata or... um... forgot his name... the guys who travels in space and was one of the four in the anti-foreigner war...
Okita Sougo of course lol.
1. Kyuubei Yagyuu
2. Tsukuyo
3. Imai Nobume
4. Okita Sougo
5. Hijikata

ohhhh can't pick should i say all??

top 5:
1. Gin-chan
2. Zura
3. Toushi
4. Sa-chan
5. Kagura

gotta give it to gintoki, hes the main character and hes only on screen half the time
Ayame. Masochist peeps for the win.
olivani
Gintoki

and

Kagura

are a tie for me. Those two are hilarious; together and individually!
netdisorder
Hasegawa Taizo. Aka madao
The ones I like and adore are:

1. Gintoki, Sougo and Hijikata (badass, awesome and funny as hell)
2. Katsura, Kagura and Shinpachi (damn, so hard to choose, oh well)
3. Otose, Katherine ( for their parody of PreCure, so hilarious xD) and Zenzo (he's also cool), oh and I can't forget underrated Yamazaki, he's cool too.

The ones I hate or dislike are:

1. Otae
2. Sa-chan
3. Kyuubei

They're just ever so annoying, perverted or violent.
Art-chan
I like them all for different reasons.
darkfire9o9
A1Satan666
wrote
:
Mine's Kagura, she is so funny and so cute! Best combination!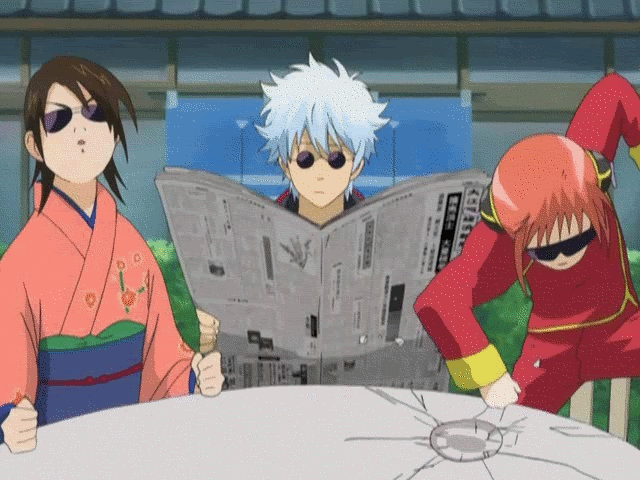 LAWLS super funny