i think the most beautiful anime boy is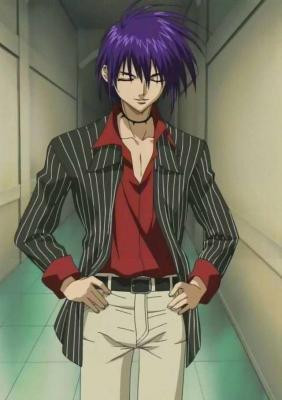 DARK MOUSY
EEEEEW! NO WAY
!
THE MOST BEAUTIFUL BOY IS
...........
Kohori
f
rom LOvely Complex.
I really have no opinion on this topic but I just gotta say I think this should be in the anime section not the forum game section.
sorry i didn't know it you know i 'm new in crunchyrol and i don't know the page very good
sure it's >>> killua from hunter x hunter
Gintoki and Katsura!!!
JK
Lelouch!
Im really sorry, Im just jk-ing
Byakuya!
hmmm, theres a fine line between BEAUTIFUL...cuz theres also the term SEXY!!!! I honestly luv all anime men characters...lol, i couldnt choose one
TRAIN HEARTNET
AKATSUKIA CHIK
kazehaya!!!!!!!!!!!!!!!!!♥♥♥

from kimi ni todoke!!!
Tsuruga Ren from Skip Beat! SO DAMN SEXY!
Killua from hunter x hunter and of course Ryoma E