"I have not failed. I've just found 10,000 ways that won't work." -Thomas A. Edison
'Never try'-Homer simpson

'Mediocrity's normal, it's what the word means, so come on now kid, just give up your dreams'
ℓσνє уσυяѕєℓƒ,вєℓιєνє ιη уσυяѕєℓƒ, ƒιη∂ тнє ѕριяιт ωιтнιη αη∂ уσυя ∂яєαмѕ ωιℓℓ cσмє тяυє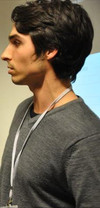 Ichigo, what's the difference between a king and his horse? I don't mean kiddy shit like "one's a person and one's an animal" or "one has two legs and one has four."

If their form, ability and power were exactly the same, why is it that one becomes the king and controls the battle, while the other becomes the horse and carries the king?! There's only one answer. Instinct!

In order for identical beings to get stronger and gain the power they need to become king, they must search for more battles and power! They thirst for battle, and live to mercilessly, crush, shred, and slice their enemies! Deep, deep within our body lies the honed instinct to kill, and slaughter our enemies! But you don't have that! You don't have those pure, base instincts! You fight with your brain. You try to defeat your enemies with logic! And it doesn't work! You're trying to cut them with a sheathed sword! That's why you're weaker than me, Ichigo!
The last one I've recently read:
I hated every minute of training, but I said, 'Don't quit. Suffer now and live the rest of your life as a champion.'
Muhammad Ali

I don't need quotes. I have tea!
jeanieohbeanie
wrote
:
"I have not failed. I've just found 10,000 ways that won't work." -Thomas A. Edison
Yeah, that's my excuse, too.
DeltaK317
"SHUTUP!" - Johnny Yong Bosh
"I am HOUOUIN... KYOUMA!" - Okabe Rinkaru - Steins;Gate
"A man of Conquest doesn't get caught up in the moment or his emotions" - Me
"Wheat eh? If their's enough of it, we can waste as much as we want, JUST LIKE MY HEAD YOU SEE!" - Albedo - Xenosaga Episode I

Yeah, I get motivation from these quotes. Start sputtering some clever "you can do it" quotes and it zaps my will to live.... makes me depressed. I have a friend that's like this too.
"Today is the tomorrow you worried about yesterday"

"Don't panic"

"Life is full of colors and lights but none of that matter if you only see in black and white"

"You might feel one way and you might think another but in the end what you do is what matters"
"Trying to forget someone you love is like trying to remember someone you never knew."

Is a quote I use all the time. Headings, inspirations.
Change your thoughts, and you change your world.

Just show up.

These two have helped me through a great deal of things, particularly as of late. And it rings true every time.

"If you don't take risks, you'll have a wasted soul" - Drew Barrymore
Szaahdis
"To each his own" -Cicero
CalifCat
"And the day came when the risk to remain tight in a bud was more painful than the risk it took to blossom". Anais Nin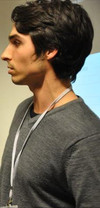 "S you in your A's, don't wear a C, and J all over your B's."