chixsunik13
wrote
:
the most pervert character for me is..
jiraiya from naruto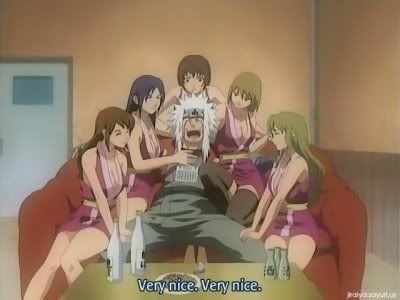 one of the sannis is a pervert.. gosh!... nyahaha!
Indeed, Jiraiya is the perv of all pervs. He writes a book that Kakashi carries with him at all times yet we still don't know what stories Jiraiya put in there.
I mean, he even made Naruto turn into a girl before he paid any attention to him! Though, it's been know not to work out well in other occasions...