league of legends-.- really?.......THE SAME 4 ME roflmfao XD but mario kart double dash is the best kart game nindendo made

obeylelouch
Favorite game of all time: bioshock.
Favorite game of all time super mario bros for the nes. LoL i'm really showing my age now.
1-PERSONA3
2-super smash bros melee
3-heroes of might and magic
4-tower of pandora
5-need for speed
6-zelda twilight princess
7-MYST
8-sims

AUTO CLUB | The best youth motor club in USA
If you like playing car games you have to try this. | Dirt Show Down | The most powerful car racing games destroyer expected for this year.
http://automotorsclub.blogspot.com/2012/06/auto-club-dirt-show-down.html
Take the adventure .....
Wii Sports
Wii Play
Wii Fit
ET the extra terrestrial for Atari 2600
Cooking Mama
Pong
Tetris
Angry Birds
...what?
Dota2, Left4Dead, Team Fortress 2 and Dungeon Defenders.
My favorite video game need for speed . I have played this game with my friends. I fell free then I have played this game



__________________
http://www.casinomegamall.com/online_casinos.html?tab=6
jazzy663
Call of Duty. Halo. Battlefield. Even Medal of Honor if they'd bother to make a good one.
I like shooters, you see.

among many my favourites are:
final fantasy, i love them all equally
the elder scrolls, morrowind was always my favourite and i prefer oblivion to skyrim in some aspects though

hi friends i like play game .
Mystery Of Mortlake Mansion is my favorite game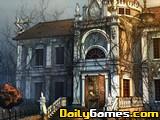 my favolus play games free online are you like at- http://www.igame2play.com
my favolus Free Game To Play On Line at- http://igamesflix.com
it must be legend of zelda
beastlydude96
Batman Arkham City and Final Fantasy VII: Crisis Core
• Castlevania: Symphony of the Night
• Metal Gear Solid 1, 2, 3, 4
• Ninja Gaiden 2, Sigma 2
• Half-Life 2, Episode 1, Episode 2
• The Warriors
• Portal 2
• Diablo II: Lord of Destruction
• Megaman X, X2, X3
• Return of/Super Double Dragon
• Fallout New Vegas

That's all for now.