saksiss
The girl who leapt through time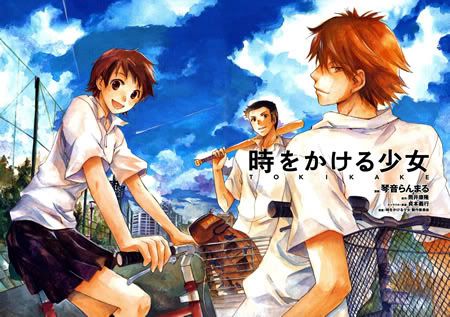 Batman: The Dark Knight Returns Part 1.

Best Batman movie I have ever seen. Although I am really biased because Frank Miller's version/take on Batman and his story has been my favorite since I was a kid. Cannot wait for Part 2.
mine was "The Pink Panther Strikes Again"... the MOST HILARIOUS movie you'll ever see
'A Muse' , a korean movie.
Looper, entertaining movie about the mob and hitmen, with a shot of sci-fi. Goes in various interesting directions that manage to pull together with credibility. I must have been in the mood for this kind of stuff because for anime I just finished Gungrave, which is about the mob and hitmen...with a shot of sci-fi.
gnxgen1
The Perks of Being a Wallflower. Lol I thought it was an alright movie, the best part for me though was watching all my lady friends cry their eye's out.
Recently I watched 'The Devil's Advocate'. Such a great movie!

Love this line:

"Let me give you a little inside information about God. God likes to watch. He's a prankster. Think about it. He gives man instincts. He gives you this extraordinary gift, and then what does He do, I swear for His own amusement, his own private, cosmic gag reel, He sets the rules in opposition. It's the goof of all time. Look but don't touch. Touch, but don't taste. Taste, don't swallow. Ahaha. And while you're jumpin' from one foot to the next, what is he doing? He's laughin' His sick, fuckin' ass off! He's a tight-ass! He's a SADIST! He's an absentee landlord! Worship that? NEVER! " -- John Milton
the last movie i watched was the core, which was today, its an okay movie, cheesey compared to todays movies, but its interesting and i wouldnt recommend it if your not into sci fi
Hotel Transylvania
Nightmare before Xmas / Frankenweenie on 3D