Whats up all,
Want to watch all the latest simulcasts without all those pesky commercials? Sure you do! How about getting that
membership for FREE?
Starting today at 3pm until next week 3/7 at 3pm PST, all you need to do is participate in the
Dragon Crisis! scavenger hunt
and you will be automatically entered in to win one of these prizes: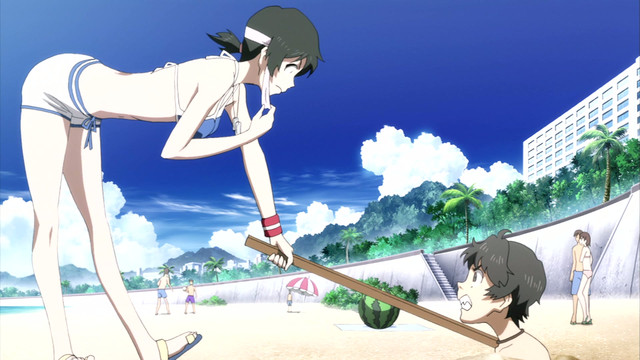 Grand Prize (1 person): 6-month FREE Anime Membership
Runners up (3 people): 3-month FREE Anime Membership
To make it happen, just go
here
to start inputting in your answers - which must include the episode and time in which it occurs in that particular episode.
Winners with the correct answers will be randomly selected and personally notified at the completion of the contest.
Here's the story breakdown to those who are new to the game:
"'I love you, Ryuji!' Boy meets girl, along with love and war! Ryuji, a high school student, quietly lived alone due to the fact that his parents were living overseas. However, when his second cousin, Eriko, returns to Japan, his life changes drastically. Interaction with an underground broker, "Fang"... A fateful encounter with a mysterious but gorgeous girl, Rose... On top of all that, it is revealed that Rose is a legendary Red Dragon. To make matters even more complicated, she falls madly in love with Ryuji! New characters are introduced one by one, all who are after Rose and the relics known as "Lost Precious." Now begins the story of Rose and Ryuji! "
Good luck to all those participating!