Qoureno
the most addictive sh*t evah, I guess ^^ cannot stop THINKIN' about it... guess I need a therapy
chaoszan
yea i play it alot. and i portforward and host a server for me and my friends to play on
I have the Alpha version, my brother has Beta. Dunno much about the differences.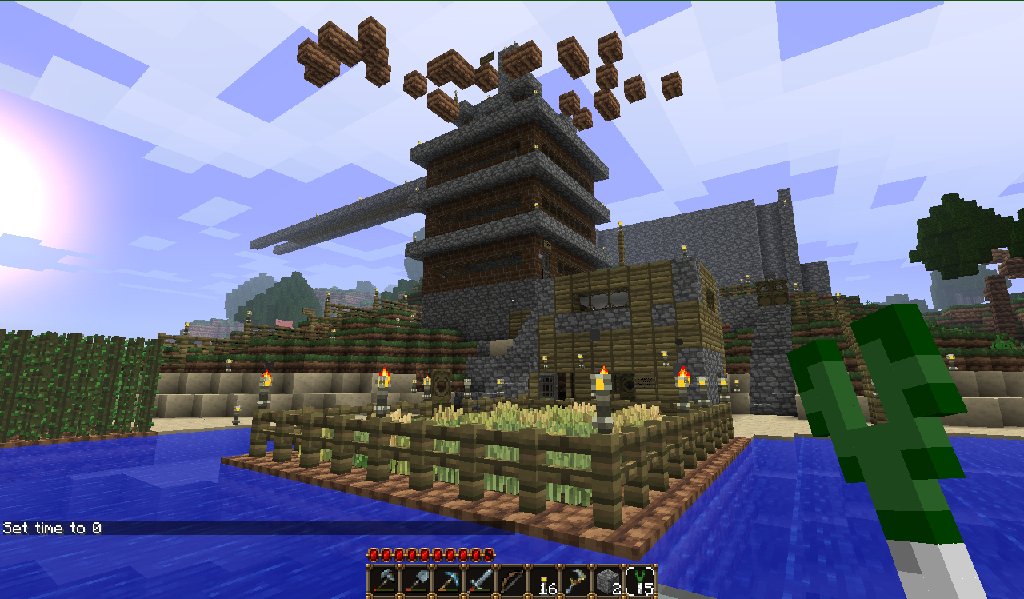 What I built on my server after a day of getting completely lost and ending up with too much clay.
super addictive im currently building a city on a little server ITS GOING TO BE AWESOME!
I just started building a roller coaster on my server. It's pretty epic so far.
http://www.youtube.com/watch?v=4eMHBLzmRNk&feature=watch_response
Minecraft meets Team Fortress 2.
Quite funny to see it blur the lines between the two games like that.
I've been hearing this minecraft games for quite sometimes but I've no idea what kind of game is it
Is it free to play?
willenator
The current version of Minecraft is not free to play, but you can play an older version for free by going to minecraft.net

I recommend searching YouTube for Minecraft videos to learn more about it. I learned about Minecraft on YouTube.
Hey guys! we have a group on skype, we talk about everything from manga, anime, video games, to how your day went, and stuff! we want to make it huge anyone can join!! add Jackie_gaga on skype! We also have a minecraft server! to play on and stuff! so join its free build, no rules. except no stealing or destroying peoples stuff. : P
this topic is so dead o3o
yey minecraft!~ :D
crash1187
i have it some where, never really played it much because no one ever seemed to be too interested, and playing alone is boring
destructopop
Every once in a while I get readdicted after a patch. Hopefully this next one is like that.

I never quite got over the corruption of my first magnificent world. Well, that was in Alpha, so it wouldn't work in the current version anyway... But... Nostalgia.
mangosky
i have a minecraft account but i never got to use it because i kept forgetting to buy the game.