I tend to like Martial Arts movies without the wire-fu
in no particular order
The 36th Chamber of Shaolin
: One of the classic martial art movie. Its got it all... training sequence, evil overlord with long crazy beard. and three stick nunchunk
Return 5 Deadly Venoms
: Evil Overlord cripples 5 heroes. He makes one of them blind, a blacksmith made mute and deaf, a drifter who loses his legs, and a fighter who loses his sanity. They find a Master who trains them and kicks his butt!
Master of the Flying Guillotine
: Not only is this movie the architect for a lot of movies and games (Enter the dragon, street fighter.. etc), It features a blind master who throws a portable Guillotine that chops their heads off!!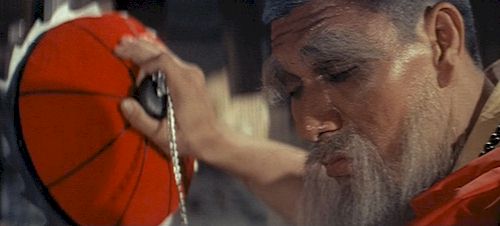 Shaolin & Wu-Tang
: This one has both a shoalin and wutang training sequence.
Riki-Oh: The Story of Ricky
: This on is sooo cheesy.. soo over the top.. soo gory. that it is brilliant.
Google it. youtube it.. be prepared to laugh and have fun.