Soo Ae confesses after bed scene, "Kim Rae Won's body is something to behold"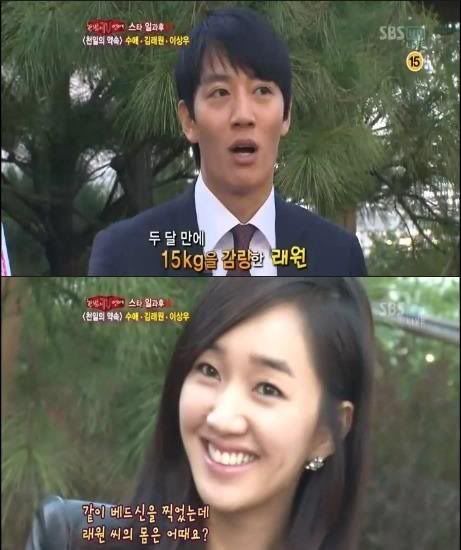 Actress Soo Ae praises Kim Rae Won's toned body.
On SBS 'Night of TV Entertainment' aired on the 12th, Kim Rae Won and Soo Ae were interviewed on the set their new drama 'A Thousand Days' Promise'.
During the interview Kim Rae Won was told by the reporter that he has an amazing body and Kim Rae Won answered, "I don't really have a muscular body. I just happen to lose about 15kg of weight."
When asked about it to Soo Ae, she hesitated to answer for a second then she stated, "I'll get caught if I lied. I think you'll be impressed when see you him in the drama."
'A Thousand Days' Promise' is highly anticipated by the television viewers for not only the impressive cast, but because it's a drama written by the legendary writer Kim Soo Hyun after 4 years of long absence from the drama scene.
'A Thousand Days' Promise' will premier on the 17th.