damn this question is messed up could name a whole team. But of all time has to be roberto carlos. That dude was a sick back an could bend a ball. So many players shit man.
Hello

I would be surprised if any one has heard of the players I'm gonna list but my fav's are:

_________________

[url=http://www.oneclicksports.co.uk]sportswear
glaukopes
Messi. I'm surprised he's not getting more votes here. He's just amazing to watch--jaw-dropping, unbelievable, superhuman.

I would also mention Pele, but I think Messi is now the best player ever despite not having won the World Cup (not his fault he has to play with 10 other players who aren't as good as he is).

And since it's cool to list an old-school player that no one else has listed, I'll say back in the day my favorite U.S. player was Tab Ramos.
kufirst
The rest of the Argentina squad is actually pretty damn good. But yes, Messi is a fucking wizard.
Cristiano Ronaldo. Hands down. It's mesmerizing to watch the ball at his feet.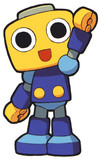 Keisuke Honda and Stephan El Shaarawy.and

T. Henry so many memories.. my heart just flutters.

Luis is amazing btw
Mesut Ozil
Bastian Schweinsteiger
Iker Casillas

Mezut Ozil - One of the best players of the new generation (in my opinion)- and I think my playing style is somewhat similar to his (i realize hes a million times better than me but I see myself as a playmaker
)
shinja kagawa, keisuke honda, sawa