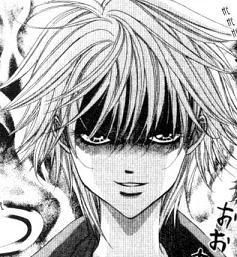 here are a list of top ten bad habits and the anime character who I believe exhibits them...
1. know -it-all
someone who is very arrogant about his attitude and always, I mean always corrects other people...
Though not everyone needs his approval and disapproval..
Spoiler Alert! Click to show or hide
2. The narcissist
If your'e smart, he' smarter... ever conversation calls for his experience under the same circumstance...
Spoiler Alert! Click to show or hide
Amane Misa-- Death Note
You can erase this if a thread like this have been done or what not...
What about you, share what you think....
Anyway,
I apologize if I lack some of the information
,
I'm just lazy to type it all up.... XD...
I know not all of you recognizes these characters
,
well, that's normal isn't it...????
We're all different individuals... and Everyone is entitled to their own opinion...
I'm just quoting so that I can remember the list of characters. XD (Then that's not really remembering, is it...?) Anyway, I'm done talking/typing to myself, so, I shall continue on with my opinion. =]
1. Never seen that anime.
2. Actually, I think Tamaki is more of a dumb narcissist character. XD He's actually one of my favorite characters of all time! XP (Not to mention Nekozawa from OHSHC! Gotta love 'im!)
3. Never seen that anime.
4. Really? I think that Tenma's klutzy ways are a trait that often put her in comedic situations in the anime. =] I've never really thought of her as a slob.
5. Never seen that anime, but phony's... Don't get me started!
6. Bwaha, I agree that Kyon is indifferent about every single thing on this planet, but I love how he narrates the anime so bluntly!
7. Aww, I think Mikan is adorable! Sure, she can be a brat, but she learns from her mistakes quite quickly!
8. Never seen that anime.
9. I'm reading Death Note, but I haven't gotten to the part where Misa is introduced!
NINJA!