I haven't seen yet New Girl but I think I am going to hate it. Well, putting aside the fact that I am kind of like her sometimes, she as general is annoying. I mean, you're awkward, you're weird... okay, fine. We get it. You don't always have to broadcast it or live it to extreme. You push yourself so much to the word.

I've heard a lot of complaints about it. Even Freya Mavor is annoyed. Well, that must be it.
almost all mtv shows and some cartoon network shows. meh


YOU'VE GOTTA BE FUCKING KIDDING ME
Kamek20XX
wrote
:
Anything that this topic does wrong = DELETE.
Sooooo......yeah. Title says all. Even if you don't watch TV anymore, there's still some that you hated when you did watch TV before right? You can put why if you want.
With a passion, I hate Jersey Shore. That show is full of adults who act like whiny, immature, annoying little teenagers. I just want to punch that guy with the stupid hairdo in the face. Then again, many things on MTV are downright pathetic to me.
Spoiler Alert! Click to show or hide
Ones that are a waste of film and serve no purpose of education such as Jersey shore and Toddlers & Tiaras. I`m sure there are several others.
All reality shows are terrible and anybody that watches them should feel terrible.
GLEE.
I hate it. It's Kids Bop the whole time & it makes my ears bleed.
Ruins every song they do & make it sound generically same to the previous one.
No offense if you guys like it or call yourself a 'gleek' or whatever, but yeah.
Seriously, it's like High School Musical mixed w/ Degrassi.
In other words...
complete shit.
Let's face it, TV sucks nowadays.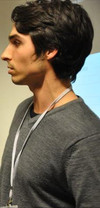 I tend to hate all reality tv shows.
Teletubbies. I'm afraid this is what created the Justin Bieber generation.