1. Song Hye Kyo
2. Ha Ji Won
3. Kim Tae Hee
4. Han Chae Young
5. Lee Da Hae
HELLLZZ YA YOON EUN HYE! I luv her!
1.
Sang Yuri is So cute!
2.
Chae Jung Ahn
3.
Kang Eun Bi So Cute!
4.
i no its only 5 but I have so much more I cant just choose one of them :((!
lol, i only have 3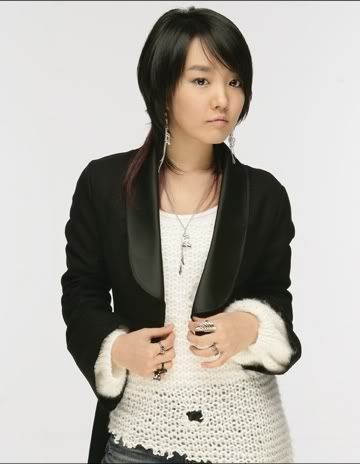 1)
Younha
2)Park Shin Hye
3)Yoon Eun Hye
BoA Kwon: biggest musical solo artist in Korean history. And she has a fun, thoughtful, and emotional TV personality. Out of any Korean celebrity name, BoA is probably the most well recognized. Big in Japan and Korea but hoping to make it in the States. This is possible but has stated that she plans to attend college in the States which will probably mean 4 years studying and she'll be back around the age of 26-27. That's a pretty late age in the Korean music industry when she wants to break into the US industry as well. As a Korean fan, I want to see her musical dreams come true; but also want her to find something she likes better so she can enjoy a normal life for once and relax.
Song Hye Kyo: One of Korea's possible breakthrough actors to succeed cross-continentally. Known for her natural, yet alluring looks. Seems to be very thoughtful. She's also very elusive which makes her a greater mystery to people these days. Great acting, evident through her success in the versatile roles she has played. (despite the lackluster sales results of Hwangjini)
Yoon Eun Hye: One of Korea's biggest tv personalities. Good enough image and style to put transform her from Baby VOX member to a Korean household name. How many Korean female actors can play a man and win over the hearts of millions of men and women? She also seems to have a huge female following which is great since it shows more character than mere attraction.
Joon Jye Hyun: Considered to be one of Korea's most beautiful women. Former model now actor. Good TV personality, great acting, and has been working on overseas projects in the States as well as Europe. One of the few cross-continent hopefuls as well.
Lee Hyori: I don't really like her TV personality too well and she is getting old. (age shouldn't matter too much but she is most known for her looks so age will be a huge factor soon) Anyway, she can dance really well, has men in Korea giggling like schoolgirls, and has really helped push Kpop and drama beyond Korea.
Loll, almost EVERYONE says
Yoon Eun Hyee& Song Hye Gyoo.
;] I really admire Yoon Eun Hye, i dont think she's really pretty because of her big cheek bones.
And shee looks natural.
I meann, non surgery x3
fa-abulous
wrote:
tiinarh
wrote:
cheonmu stephaniee! best dancer!
jang ri in! great voice!
kwon boa! pretty & has great songs
chae yeon! great personality!
eun hye! great actor!
Sorry...couldn't help noticing that the picture you posted up of jang ri in, looks beautiful...but uhhh...that's not her, the picture you posted is actually Sun Mi from Wonder Girls...though sometimes they may look alike, like in the photo you posted up. Just to give you a heads up on that if you didn't realize it.
wow ii didnt noticed! thx! wow they do look alike =O
jun ji hyun [windstruck]
song hye kyo [full house]
kim sun ah [kim sam soon]
jang nara [oh happy day]
lim eun kyeong [Doll master]
1.song hye kyo---so perfect!!
2. jung ryeo won
3. eugene kim
http://farm2.static.flickr.com/1316/1329467660_e10ca2f003.jpg?v=0
4.yoon eun hye
5. kim tae hye
jhoena_joy
wrote:
1. Kim Eugene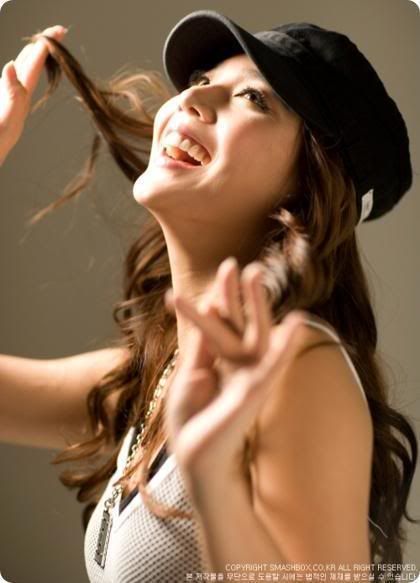 2. Yoon Eun Hye
3. Kim Jung Eun
credits celistina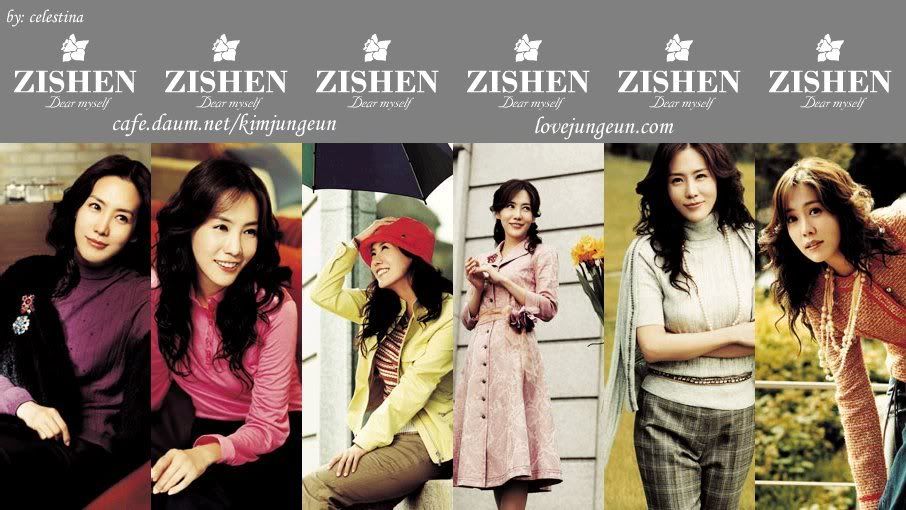 4. Ha Ji Won
credits ellimajo1
at last....a hajiwon....and the rest...except for Kim Eugene i dont know her hehehe
01 kwon boa
02 jang na ra&song hye gyo
03 chae yeon
04 bae sul gi
05 ayumi lee
1. kim sun ah (yay mnikss) hehe...
2. lee hyori
3. lee da hae (my girl)
4. soo ae (9 ends 2 outs)
5. bada
1. Kim Tae Hee
2. Jeon Ji Hyun
3. Sung Yuri
4. Han Ga In
5. Lee Da Hae
song hye kyo- great actor and beautiful
Shin Min Ah- Cute
BoA- Great Personality
Chae Yeon- Great personality as i've seen in Xman and i would put her in cute category rather than sexy.
Jeon Ji Hyun- Simple beauty.
There's lots more.
1.Kwon BoA
2.Bae Seul Gi
3.Han Hyo Joo
4.Sung Yuri
5.Yoon Eun Hye