Zatheko
It's obviously the brownies fault....
Victoryfraud
Wow, this guy has got to be the Cookie Monster reincarnated as a human.
that must have been one special cookie ...
1mirg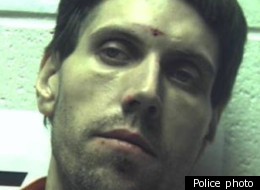 Um...Am I the only one who noticed the similarities in the faces between
chrome_mist
current avatar and the picture of the perpetrator ?
Well, it's the brownies' fault for being irresistible. o;
People still eat at McDonald's?
I didn't know McDonalds sold brownies.
I'd stab my brother for a Klondike bar
Sailor Candy Moderator
alexwithcandy
Spring forum cleaning! To keep the forums neat and tidy we only keep 6 months worth of threads since its May 19, 2013 [5/19/13] we will keep only keep posts open from December 19, 2012 [12/19/12]. Please feel free to recreate any thread closed, as long as someone else didn't open another similar one before you.