Hardcover whenever the price difference is not too significant.
moonhawk81
I prefer hardback but will settle for paperback--temporarily. I have thus far avoided e-books.
Paperback for a few reasons
1. The sound it makes when you hit someone with it is just epic
2. They are a bit cheaper
3. It feels a bit more natural
4. They take up a bit less space
5. Paperbacks are a bit lighter
Paperback if I just wanna read it but I have the book to kill a mockingbird and a sherlock holmes book on hardcover cuz it's just cool.
Paperback for manga of course and smaller books. And hardcovers for my favorite books and large books like harry potter
immitis
It depends greatly on the book. But in most case's paperback for extended reading, hardcover for anything I'd need to often set on a desk as with extremely large book's of which I have the complete works of Shakespeare, The Iliad, and The Divine Comedy all of which are murder to read for long period's.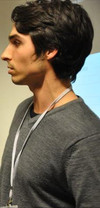 I like hardcover myself. They last longer and don't get frayed as easily as paperbacks.

They also feel more comfortable in my hands.
paperbacks because they are more lightweight. hardbound books are prettier though lol
Coyotess
It depends. I usually read digital now a days but i prefer hardback for shelving. Paperback i would normally beat up from reading so much so i usually take those with me.
bmeadows0923
I love hardcover for first editions by my favorite authors, but I usually prefer paperback. I have small hands so they're easier for me to hold and read haha. They also tend to be smaller so I can fit them in my bag(s) without it being bulky.
Paperback so I can fold it easier and read it on both sides when I'm laying down~

As long as the text is legible, I buy used paperbacks for cheap offline :3