Why are "men" so stupid and lazy?
RobCasillas
Well, I think women think men are complicated too so, its just a mystery we have to solve & experience for ourselves.
LordBaka
simple cus they are women
they were never ment to make sense
and thats why they also live longer they make our brains hurt and thos we die before then
HEY... nope guess your right on that one I can be pretty lazy and pretty stupid sometimes :3 At least I can admit it!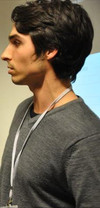 Women.

Can't live with them, can't live without them.
Queen of Support
starry
We are the simplest creatures on Earth.
everything is complicated about them, even their anatomy and physiology, whereas the males are much simpler.
I don't wanna list too much here... But that basically sums up my theory.
Girls are probably easier to understand than guys. Mostly because they are all insane and like to be treated poorly.
BeachRoad
Indeed
Women are complicated because they want to be.
Mysterious aura and all that.
Women want a relationship that involves deep conversations where her partner automatically remember and understand her needs and wants. All because, a woman can talk to anyone they want, but with someone who is supposed to be significant in her life, she wants a special bond. Something rare to make her feel like there is romance and more to life.

Also, women can be really cruel and you may not notice it or give her the benefit of the doubt too many times.They'll play with your mind and heart if they feel like you betrayed them or if they just love messing with you. If they love to sh!t talk they most likely will be the latter.

Hope that clears part of it up for you.
My gf broke up with me 3 times this month .. u tell me ...

fukn bitchass. Watch wen im all ova some otha chick .
Rito2Ru
girls are just tsundere lol
justinitsu
It's not about men or women, it's about penises and vaginas.
I don't really view them as complicated...