I just caught up with One Piece. Now I have no more of it to watch/read...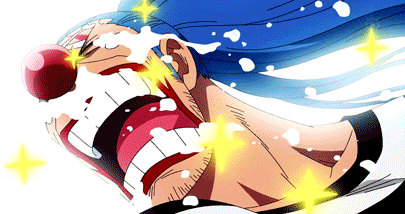 I guess I'm waiting every week like everyone else now. It was a lot to catch up with, but it was so worth it. Took about a year and a half. I really don't see how anyone can not like One Piece.
Sshadow
wrote
:
The animation for one piece sucks period, but the voice actors are arguably one of the main benefits of the anime. They just bring the characters to life and the way they naturally communicate with each other is practically incomparable to any other anime. And I don't know if it's because the anime is long running because Naruto and Bleach have/had way better animation when compared to one piece :S
I sort of agree, but some animators like Naoki Tate, Kenji Kuroyanagi, Naotoshi Shida , and Ryo Onishi give some really awesome animations for the show.
Spoiler Alert! Click to show or hide