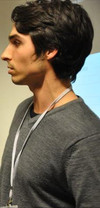 Lunabell87
wrote
:
I live in WA state, it's okay. I find it kinda boring since I have lived in FL for 10 years, I miss places like Disney World, Sea World and Bush Gardens.
Blasphemy.


I'm not American, how dare you disgrace my handsome presence with such vulgarity,
I live in Tornado Alley too! Except I've never encountered a real tornado... I like where I live because it's easy to get places and things are cheap here. What I dislike is the weather and lack of scenery >.>
I hate where I live. Noisy kids, and even noisier adults especially late at night.
Can't get some peace in my own home :l
I wish I lived somewhere colder...
live on a large ranch in wyoming and man do i love it but rattle snakes are everywhere. but its better than north dakota. Everybody in wyoming are pround to be and always where the wyo logo shirts nobody wants to admit living in northdakota
crash1187
yes! mountains, no humidity (for the most part) shooting ranges within 20 minutes of my apartment at school and families house. hot girls everywhere. swimming weather year round, and if i want snow i just drive for an hour and a half... its awesome here, and i dont plan on ever leaving
I moved from Cali about 2 years ago after I lost my job and now Im in Texas
Only complaint I have about where i live now, is that it gets too hot during the summer, the drivers and some of the people.
Other than that, its home.
saksiss
I hate where we live, surrounded by bushland and a freeway.. Can't walk anywhere, have no drivers license, can't do anything, so... BORING!!
korean1993
Cali is to hot and we dont have 4 seasons. also gun laws are way to strict
I love living in Vegas. There's a ton of night clubs, we've got The Strip and Freemont Street, a great dating scene regardless of what you're looking for, a decent theme park in the Adventure Dome, and we've got great hiking and mountain climbing right outside of town. You can even throw in the the ability to drive to California beaches on the weekend if that's your thing, it's only a 3-5 hour drive.

Living isn't too bad either as it's a buyers market when it comes to housing right now and we don't pay any state income tax thanks to the casinos. Speaking of the casino's, and this is just a personal favorite of mine, the fact that I don't need a go between when it comes to making bets at the sports book is awesome and the sports books themselves aren't half bad hangout spots either.

My only real problems with the city are that we've got a horrible freeway system that's been under construction for years and the whether is obnoxiously hot over half the year, although at least it's a dry heat. Thanks to the mountains the whole city is also a big wind tunnel, so dust storms kick up from time to time and it's windy almost every day. The perks out-weight the cons though, so I guess I can't complain too much.
Poland. Kurwa Smirnoff. Fuck!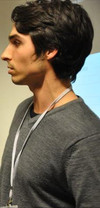 Let's just say I love the Seahawks. Keep beastin'.
Hell yeah I live in the best place on the planet!!!!!!!