No, i loathe the attention, i like being unnoticed.
I saw what "popular" meant back in middle school, and, after one of my own friends ditched our group to become one of them, I developed a hate for them. They are nothing but bullies, fake, and clueless, and none of that was worth my time. I suppose I was popular for some things, like my art, people would always turn to me for that for projects
but whatever, it was all to use me, I see through that. For the most part I seemed to attract fights and taunts from girls that weren't even as "popular" as I was. So, there's trouble everywhere you go, why should I ever want the spotlight?
Haha, used to but ended up pretty " fake" so nah. P/s You don't need to be someone you're not be yourself, emits your own charisma, as in "yours". A clown? A cool Guy? an ass? Doesn't matter. I always play the sarcastic douche btw
I did my thing and never got involved in any clubs or extracurricular things so I didn't stand out. Average grades, average athleticism, average interests. I never understood why people would want to be popular, anyhow.
You all say you don't try, but I'm sure pretty much all of you have WANTED to.

personally, YES. I have tried, I can't say I'm a loner now, but I'm definitely not the most loved or idolized person of my school. I guess I have had moderate success, but I'm finding I am caring LESS now. Which is good.

When I started highschool, I tried to be cool "like Sasuke" <---- (okay, I was totally socially awkward then because I was the only asian in my elementary school. Not to mention I only had anime and hung out with boys back then.) I tried so hard to be cool and stuff and I quickly found a group of people I liked. Surprisingly we were all in honours and we were considered the "badass" honours kids. That group lasted for a year since most of that group dropped out of honours (HAHAHA). It was awkward cause I was the only non-white kid in the group. I felt so fake in that group and I pretended to not care about my marks and stuff, and ended up with barely straight As (not bragging since grade 8 is EASY). BUTTTT I made one of my best friends from that time period. I was also BFFs with an asian girl but we quickly had a fight and I never spoke to her for 2 years.

So here comes grade 9 and at the beginning of the year, I'm a loner with my only friend from that group and I start making asian friends and I meet this non-honours asian girl, who was VERY nice to me. She gave me food and tons of stuff. And then I also met with a VERY popular non-honours white girls. (I state the honours stuff because it matters). And soon I'm on top of the world with these 3 other girls. I was liked and all that crap. ANNDD my marks were good.

Grade 10 comes along and I find out that that asian girl I was friends with was a HUGE fake beeotch and I had always felt that she had always put me down. Since 60% of my school is korean, she ALWAYS praised how talented and pretty they were. And she compared me to them since everyone thought I was smart. She would talk bad to me about them, but then pretty much go on her knees and worship them when they were in our presences. This not only annoyed me cause we were both Chinese, but I hated that she wanted me to "worship" them too. So I left that group in the middle of the year with that friend who has stuck with me the whole time.

But then.... My friend's best friend comes to our school (non-honours) and starts to make a whole group of white-drug using friends (I know cause they still talk about how their whole families do meth ) and my friend tries to help me intergrate, but I just couldn't. So I ended up feeling alone. I met a genius girl and me and her were amazing friends, but the problem was, that she already had a "best friend"... SOOOO I met this other new chinese girl and we were set. The other girl also couldn't take the dope group and came back to me and me and my friends kept on adding honours people to our group.

SOOOO in grade 11, my friend from grade 8 ends up not having ANY classes with me, and me and the chinese girl have all classes together, the girl I had a fight with in grade 8 apologized and a really popular korean girl joined in so then I was all set for the first year of IB. But I didn't have quite the "popularity" as I did before since all the koreans suddenly decided that they were going to become FOB and us chinese were kind of left out... But I'm fine with it at the moment. Grade 11's over and I have a great group of friends. I swear, this time I'm going to keep them.

So there's my popularity history in highschool so far.

I never stated the smaller incidents, but I tend to get in fights A LOT and I ALWAYS hold grudges until the other person apologizes. AHa i know it's a bad attribute, but I was used and bullied in primary school, so I guess I just have my guard up.

For grade 12, I plan on keeping my group even though I am not regarded as popular at the moment, but I don't mind, I need to concentrate on my studies and get into a good university.

To sum it up, I went from the most miserable time of my life (getting bullied by white kids, forced to give my homework to my classmates to copy,no one to talk to) to my peak popularity where I could have 3 people talking to me at once (while the teacher was talking) and like 10 people IMing me, to me just listening in class, concentrating and not evening going on msn any more because I don't have anyone to talk to. But surprisingly, I'm quite content.

It's surprising how determined I was to be popular in primary school as compared to now.

I doubt anyone will read this long post, but I like telling my story.

You know what's more surprising? I kept track.
I think I became popular on accident the Highschool I went only had a handfull of asians. We were a huge minority so everyone knew who the asians were. Everyone knew me as the best dressed asian. So I guess I tried? LOL

nope, i had few friends and they were "REAL" who needs to be friends with everyone when you know that they will just talked about you behind your back?
maybe i got their attention cause they were like "hey there's the weird girl!"
Nahh, I try to get close to people that I trust instead of 'following' the popular kids and I rather not be a fake.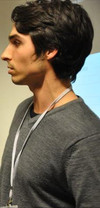 At times my high school years were reminiscent of "John Tucker Must Die."

Good times. Good times.
I used to, then I realized how foolish it was to act like someone else to gain attention of morons for self satisfaction
I was just a Dancer in School.
Pretty much how everyone knew me.
Pretty much did shit like this in school and just messed around everyday lol
http://www.youtube.com/watch?v=FTF7xNwet_s
Just got vids of me massing around
Yep yep I think we've all been there! I remember desperately wanting to be popular back in middle school. Now that I'm in high school and there are over 2000 kids split into just juniors and seniors I could care less. You find people that you enjoy and like to hang out with and the "popular" people seem a whole lot less popular all of a sudden. I don't try to be popular now instead I strive to make new friends :'D
Nope. I never tried but I can't say I haven't wanted to. Nowadays, I hang out with my own little group of people.
Its fun every day being with them and I simply enjoy making new friends. But our lunch table is becoming infested with annoying kids
.
shamarr496
i tried one year to be wearing all this holister stuff but i was like yeah this is not me so i went back to hot topic and journeys