Banned
Kill them, cook them, eat them, and then excrete them.
You basically sit there and do nothing about it, trying to not even think about it, until enough time passes for you to relax.
Find someone who will do you right
Depends on the level.. but if its countless of occasions already... maybe you just need to let her knw.. if nothing happens after that.. ditch her. xD
Find someone else, I don't know why I know this will work, because I don't follow this myself, but just let everything go,
The reason you can't let go of her even though she has hurt you is because you keep remembering all the good times and good traits she has.

Chances are, there are other things about her that piss you off. Think about those.
I'm not saying you should hate her, but you must realize that she's not the one for you. And remembering all the good things most definitely wouldn't help you at this point.

With time, you will think about her less and less, and maybe someone else will step in and be the one that you thought this girl was to you.

Good luck, you'll need it.
Either learn that they aren't worth it or make them feel like shit too. The latter is much more satisfying, but I feel like a more mature way to handle it is by just not giving them any mind. They don't deserve your energy. Don't acknowledge them and they'll just make fools of themselves.

I'd say "find someone else" but then that's just depending on others, and may be they won't see the wrong in it. A Catholic girl once tried to make fun of me for not believing in God and for my sexuality but I made her feel like shit when I turned it against her and basically destroyed her image by confronting her with her many problems (I'll save her the humility, though). I still hated her for being such a bitch to me, but then others told me I shouldn't have told her all that. I felt wronged by her because she is the one who actually tried to hurt me, everything I did was in self defense. I felt like they only backed her up because she reacted with more emotion and acted like I really disrespected her. I actually wanted to apologize. But you know what I didn't because it was funny anyways xD No asshole is worth worrying over.
Forget them by being productive everyday, Helping others, know your self more, Be with family and friends that doesn't circle around with your ex and lastly Travel and Work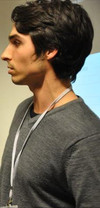 Eternal Sunshine of the Spotless Mind
InitialFS
The "best positive" way to forget is to find something to do for yourself that will occupy your time and make you feel good. Take up a new hobby, learn a new language or visit someplace you've never been before. Don't worry so much about something you have little to no control over. Put all that energy into something that you do have control over, yourself.

What you do has to take some effort on your part. I know sitting around watching anime all day can be nice but it won't be as fulfilling doing something that actually takes work. The more you improve yourself, the happier you will be. The happier you are, the better the chances you'll have finding someone worthwhile who'll make you wonder why you were even so stressed about the other person in the first place.
NothingLikeYou
All the little hurts in life help you shed your emotions... or maybe it's 'guard your emotions' more and more.

...but you never really stop caring

If this was a lover then you can only try to put the thoughts away and replace them with better ones... the same if it's friend or family that hurt you..

If it is a person you dislike and you truly need revenge then go ahead...just make sure it doesn't get you in trouble.

People who hurt you are hardly worth hurting yourself over.