So the new anime 'Polar Bear Cafe' is one of my new favourite anime out there~ However, I am not looking foward to people cosplaying as characters from the show. I might be right and I may be wrong, but there is bound to be more than one people in any anime convention dressed as a...... panda........ or polar bear wearing a hat. haha
Anyways, my point is.... Expect some cosplays to not be as creative and sophisticated looking as some of it will be a person in a panda suit carrying a panda bag.
I hope someone comes with a creative way to cosplay as them though~~ Like they did with Death Note.
We see Lady Gaga starting the cosplay early.. haha (yes i knw.... its not a cosplay, its just one of her awesome costumes)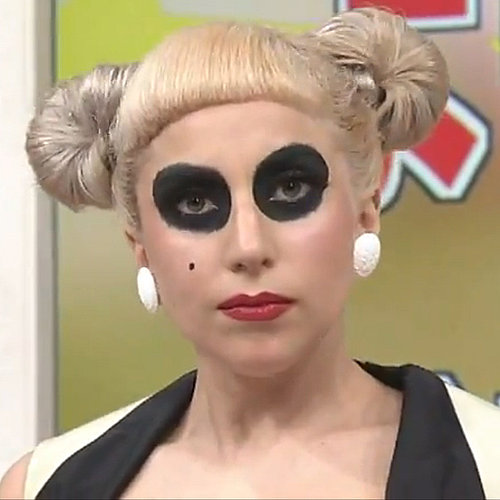 (a cosplay i found of it online}