Well if possible I will

1. Ask god about THE TRUTH (of everything)
2. Fly around, seeing universe (earth, solar system, milky way, etc)
3. Making friend with Angel

i would watch attractive people shower. c:
Talk to/bother every hot, big busted lady until I find the one that will send me to where I'm supposed to be. That's how that works right? I mean that's how it was in Ghost Whisperer and Medium... That's all I have to go on.
I would watch anime and post on crunchyroll all day.
toxxin
I would want to stick around just long enough to say goodbye to a few people and shed some light on a few things then pass on to eternal bliss (since if I was a ghost that would mean the afterlife would exist)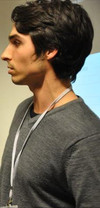 I'd mingle and flirt with other ghosts.
See if I can't outsmart a few ghostbusters.
I would sabotage anyone who tried to get with my wife.
http://www.crunchyroll.com/natsuyuki-rendezvous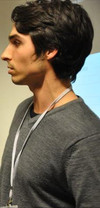 Sounds like a charming plot for a romance anime.
TKOscar
I'd make ghost like sounds to let people know i'm a ghost. Just to make sure they don't think i'm just a semi-transparent person.
I would say Beetlejuice three times and attempt to cut a deal.
Obviously I would become a spirit detective and save the world multiple times from demons. Get that Rei Gun workin finally.
AKDread
i would mess with people and i would be naked
Troll atheists so hard,they'll turn agnostic or full religious.
go to amusement parks and get on the rides for free,
watch some anime and live in a ghost house in the sky :3