I am not lying
Why would I lie to you?
That I passed out some fliers mom wanted me to.
Yeah mom, I'm working on my online summer school.
Xmas_Hat
Um i honestly cant remember right now
Lying is bad and only leads to more trouble so i usually never lie, or never feel the need to in my daily life
I'm busy <--- didnt wanna hangout with the person or just wanted to watch some anime XD
Last lie i told was "Wow you look awesome :D"
I don't lie on purpose, but I find myself trolling people all the time. I am currently telling my sister that she is going to miss the awesome feast I'm going to cook this weekend, but I am not cooking anything at all. She is begging me to postpone it to next weekend. She's so upset, it's funny.

Hyuk hyuk hyuk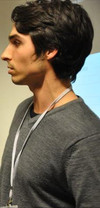 Ahaha, nicely done.
Now to convince her CR's layout is an academic one.
I told my crush that I thought that he and another girl were cute if they were together...
Let's see , my most recent lies would be...

"Sorry i had stomachache. I can't go out with you all. Bye."

All i wanted is to stay at home and watch tv and use the internet.......... (Just finished exams) xD
Friend : are you ok ?
Me : I'm ok
I
didnt
kill him. . . . .
No, I was not just offended by that obnoxious comment