The Book Thief by Markus Zusak and The Catcher in the Rye by J.D. Salinger, I find those two to be simultaneously amusing, moving, and a bit depressing. A good combination in my opinion. Also, Anne of Green Gables is a very memorable book for me. Reading it reminds me of the first time I read it as a child and I get different feelings whenever I read it again. Gawd, I sound so cheesy lol.
Well Jojo Moyes book "
Me Before You
" is really good, and by that I mean reeaaally good. So if you don't have a problem reading books in english you should definitely read this one!
The sword of truth series by Terry Goodkind...wonderful
A Clockwork Orange
Leaving Los Vegas
In Persuasion Nation
The Lost Boy
Goremonger
The Demonata series from Darren Shan is one of my favorite series. I also enjoyed The River don't remember who it was buy but it's like the sequel to Hatchet. Also the WoW books are good
All The Harry Potter Books
the Hunger Games Trilogy
Skulduggery Pleasant Series

:D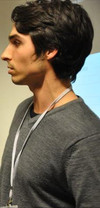 Big Fish

Eaters of the Dead
The Seagull (a play), A Doll House (a play), The Great Gatsby, 1984, Fahrenheit 451 and One Flew Over the Cuckoo's Nest.
Coyotess
The Giver, Gathering Blue, and The Messenger.
Hobbit
Harry Potter Series

Fifty Shades of Grey (I had to say it XD)
I wanna name a book but I haven't read one in years. and I mean YEARSSSSSS

I tried reading 50 shades of grey because I was dared to I gave up after a few chapters cause it was boring.
Sorry i don't read much. I don't read books to be Educated, i read them as an escape from my own reality. I can't find any good books anymore, so i don't read anymore. The last good book i read was "Be more chill" it's gave me such false hope lmao
The Hobbit, The Poisonwood Bible, The Hours, Warhorse, etc.