making your blood turn to lava, not just part of it but all of it... so u cn't just fling it and just have that part turn to lava.... sooo u'd die
bemused_Bohemian
Sub-Zero121
wrote
:
The ability to use x-ray vision.
The ability to make paint from water.
The ability to whistle quietly.
the ablity to turn purple
the ablity to change the color of your pee
the ablity to make grass grow a touch faster than normal
the ablity to create a slow breeze
the ablity to change the smell of anyone farts to the smell peaches and cream
the ablity to run sideways
hmm the power to spit out cow shit........
The ability to point out the obvious, obviously.
Coldey
The ability to not shit my pants after 2 cups of coffee.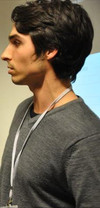 The ability to make witty anime references at will.
The ability to reblog things on tumblr without actually touching your mouse or keyboard.
The ability to read peoples minds, only when people think about dogs/cats.
Banned
There is no such thing as useless, people.
AlexizRogue
The power to read your own mind.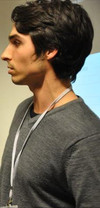 Haha, nice, I think this is one of the funnier ones.
NoBreyner
The ability to copy other's super human powers, but you are the only super human on earth.

The ability to know what's on TV at any moment on any channel, but you work 14 hour days and sleep another 8.

To only know how your own death will happen but not when.

To know how fix any problem, only after it's too late to do any good. 20/20 hindsight sucks all the time

To survive the vacuum of space, and nothing else.

Telepathic communication with jellyfish.