Sorry for the large image
seekerperson7
In my opinion, one of the most underrated series happens to be my personal favorite -- Kemono no Souja Erin . It actually has rather good reviews, but so many people haven't watched it or given it a chance. I honestly think its just because of the art style (that's why i myself put off watching it for so long). You get SO attached to the main character since you almost literally grow up with her over the course of this spectacular 50 episode series.

Other series I greatly enjoyed that i think deserve far more attention than they get are Soranowoto , Sketchbook - full colors - , and GA: Geijutsuka Art Design Class

All of these series (except Sketchbook) are ON Crunchyrolll!!!!. I beg someone to at least read the descriptions and maybe give one of them a try. You may not like it, but hey, its worth a shot, right?
icecreamsnow
Seitokai no Ichizon - went over most people's heads
Gurren Lagann is underrated for me, i hope more people watch it
Willwatch4food
Baccano, Angel Beats, Kanon, Darker than Black are all good.

If you like Clannad you will like Kanon
If you like Air! you will like Angel Beats
If you like Durarara you will like Baccano
If you like FMA or Cowboy Bebop you will like Darker than Black
DerpyFan
Nadia: The Secret of Blue Water, A GAINAX anime that existed before Evangelion.
rsaj
YokuramaTalks
wrote
:
Daily Lives of High School Boys is definitely the most underrated anime of this year since many people completely looked pasted when I thought it was one of the most funny anime I've ever seen.
http://myanimelist.net/anime/11843/Danshi_Koukousei_no_Nichijou
Very True.
Foxkins
Maison Ikkoku and Princess tutu <3

Toward the Terra didn't receive the kind attention I think it deserved... It's an incredible anime...




FushigidaneRocks
Kanon 2006. Clannad was boring, and Kanon 2006 deserves much better.
netdisorder
At the moment, Gundam Age. Most people won't give it a try. After a year, I finally gave it a chance, and I'm loving it.
Maou068
wrote
:
You are joking right? Gurren Lagann is one the most well known Super Robot series in this generation. There's even a meme on Kamina's Glasses and "Row Row Fight The Powah" song.
no im not kidding as popular as Gurren Lagann is for the mecha fans, its not as popular as mainstream moe shows like Haruhi or K-ON for example
crazyfirefly
Ghost Hunt....Why this show didn't get a second season I will never understand.
Paulenski
Even though this show has been on hiatus for a extremely long time,
Girl Chan in Paradise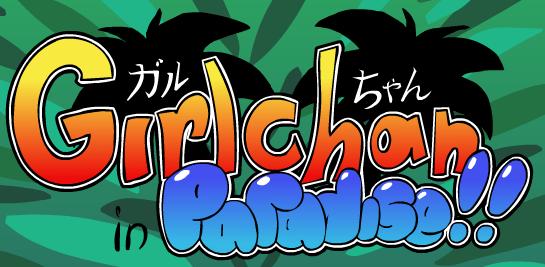 I think if they continued it would be pretty good. I figured we needed some humor in here