I was just in Japan during the holidays, came back last Saturday. Really, it's the most amazing place. Especially since I watch so much anime and stuff, and love their culture just a little too much, it was like: Mind. Blown. To the fact I was actually in Japan. It's honestly everything you'd expect it to be.
So, for the old stuff, it's gotta be Miyajima Island, near Hiroshima. There's this really cool shrine in the water and deer EVERYWHERE. We all rented bikes and rode around. Felt like a music video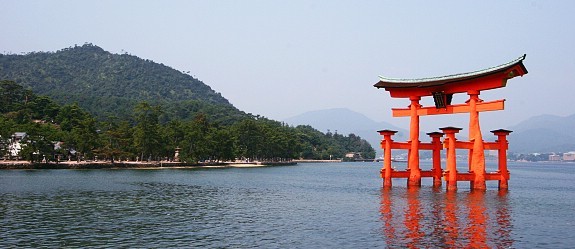 For the new, well, we weren't in Tokyo very long because we were going all around Japan, and Tokyo in general is really pro. We went to Harajuku (Street fashion/cosplay kinda place) and yeah, I'd love to go there again, but I think when I go again I wanna check out Shibuya (Shopping town!)or Akihabara (Electronics and anime).
Kyoto is also really good. All of Japan's really good. I'm already making plans to go back, on exchange