2D. 3D hurts my eyes. Avatar in 3D was...uncomfortable.

Spicy or mild?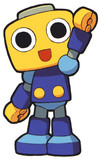 Sigh*** edit

Spicey of course

Who did you choose when you was 9 years old?

1. Charmander
2. Squirtel

Nobody wanted the other one anyways.
Neither. I like Raichu or Charzard or whatever how you spell that character's name.

Pancakes or Belgian Waffles?
Ozpandora
pancakes.

1.mcdonalds

2.subway
Subway

A lot of cheap items that get the job done or one high quality item that costs more?
Cheap.

Tattoos or piercings?
None I hate them. If I choose I'd go with piercings.
One Direction or Justin Bieber? (Me likey 1D!)

One direction! D:
well, i already like them, and Justin beiber is toxic, atleast for me! D:




Star Wars, or Star Trek? >:D
star wars

kana hanazawa or mamiko noto
Kana Hanazawa! :D


Real sports? or E-Sports? :3
Real sports anyday.
World of Warcraft or Guild Wars?
World of warcraft 100% :P

Madonna or Micheal Jackson?
beastlydude96
Micheal Jackson.

Soda or juice?
pendragonus
juice

Jumping up or Jumping down
bemused_Bohemian
jumping up

chickory or columbian coffee?