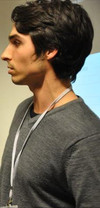 I'm not going to put anything incriminating on an anime forum.
Downloading FTW. And giving Sh** to SOPA and the others.

Downloading FTW. And giving Sh** to SOPA and the others.
Haha, same here
Down with the government!
Banned
I used to smoke tons of weed.
jawsjaps41493
Well if you take this post to heart in reality there are actually no rules per say that you quote on quote must or have to follow, because everything is your choice and if it wasn't illegal hell yeah i'd go to my local airforce base and maybe steal a jet fighter or a tank and just go out with a bang, because otherwise it would be boring and i'd get killed by somebody elses stupidity and not my own, because they'd kill me for the fun of it obviously when there aren't any rules
i would murder, no doubt. it would be so fun~
Changing lanes without waiting 3 seconds... making turns with using a turn signal...
Queen Moderator
LainZero
I would probably drive faster, but deff not run stop signs, I kinda don't want to die -.-
i'd open up my own circus and zoo in the back yard... also i'd run a bar stand, kinda like a lemonade stand but w/ alcohol
Lol.
Under aged drinking.
Weed.
But those are only like.
Once a year things.
justinitsu
I smoke pot, big deal. It's my life, I will live it how I want to.
The world would be mine that's all I'm going to say
smoke weed.

...i dont even remember when was the last time i smoked weed